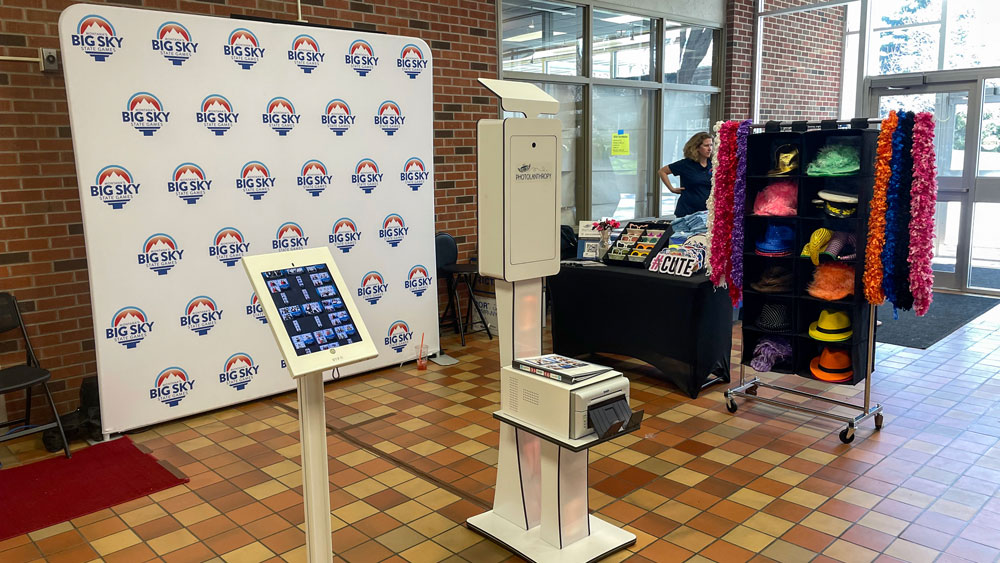 GLAM SETUP REQUIREMENTS
We use an open-air setup, which is perfect for engaging the crowd! The glam booth is equipped with a pro-grade DSLR camera, 13" touch screen, modeling light, and beauty flash. The typical indoor setup includes photo booth with attached printer, backdrop, and optional props. Popular add-ons include extra social sharing station and second printer.
INDOOR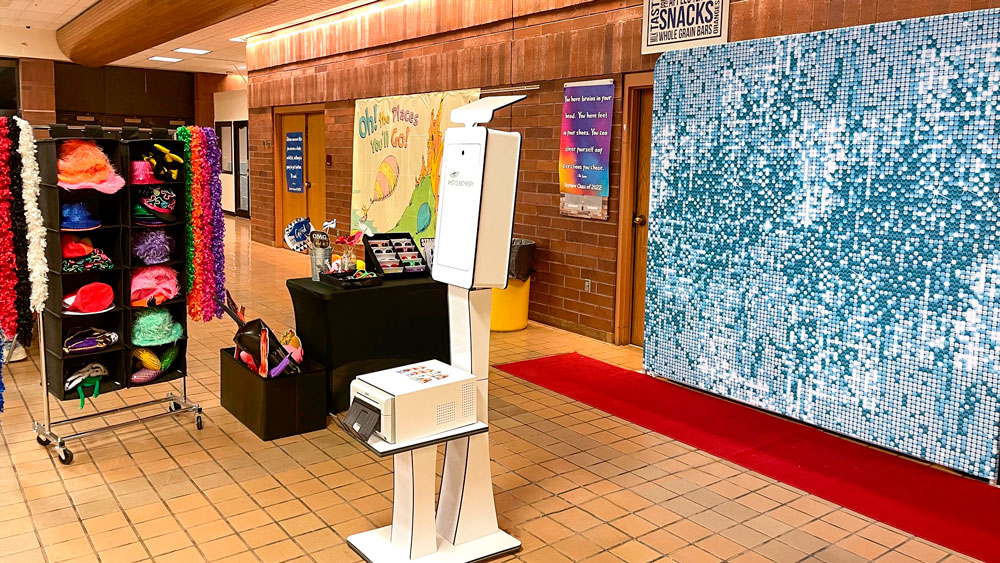 Glam booth requires a space of about 9'x9'x9', plus extra room for optional props. The chosen location should be reasonably accessible to guests, against a wall (preferably in a corner), on level and solid ground, and within 10 feet of a properly installed and grounded power outlet (110V, 20 amps, 3 prong). The booth should not block access to exits, bathrooms, food/drinks, etc.
LIGHTING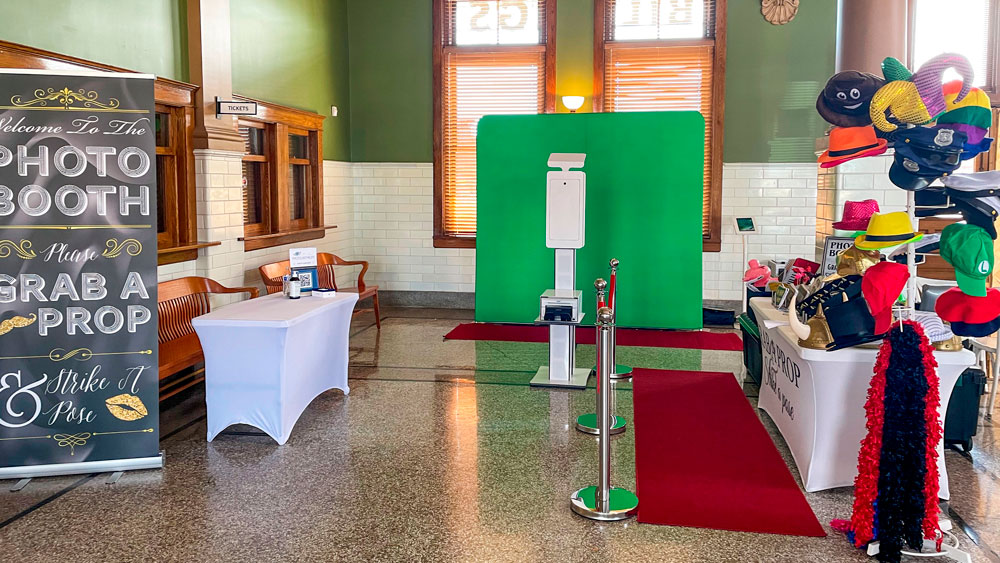 For best results, the chosen location should have adequate lighting, particularly for green screen. Although the glam booth can operate effectively in low-light situations, image quality may suffer somewhat. If possible, avoid placing the booth in front of a window, in a doorway, or directly under hanging or recessed lights (as this can increase the chances of shadows and chromakey fringe).
WIFI/CELLULAR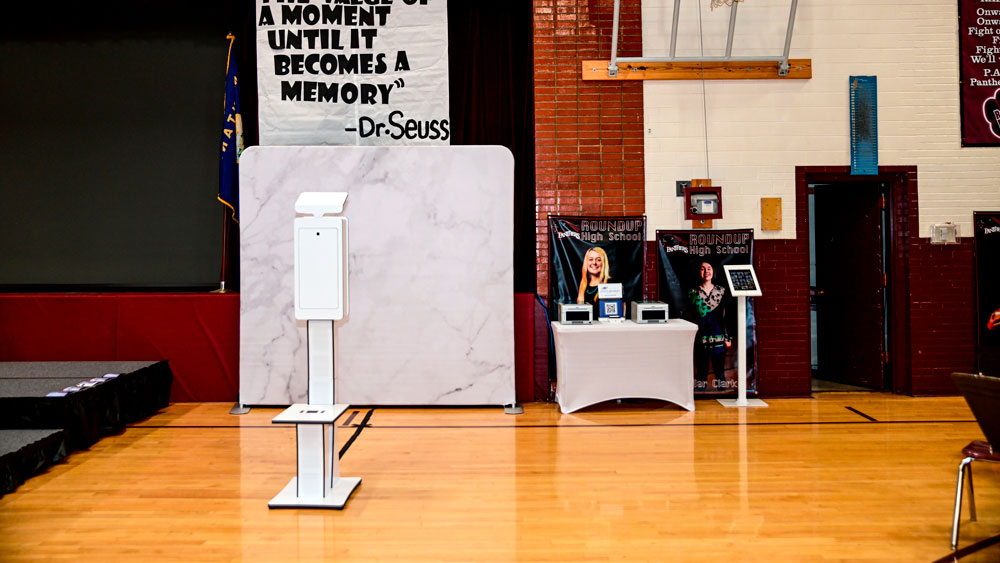 Certain glam booth features require a strong 4G cellular service and/or an internet connection of at least 1 MB to work properly, including the online gallery, extra social sharing station, and instant sharing to text, email, and QR-code. If the venue does not have adequate service, we'll still be able to print via our hotspot. However, texts, emails, and photo uploads will be queued until we have adequate WIFI access.
OUTDOOR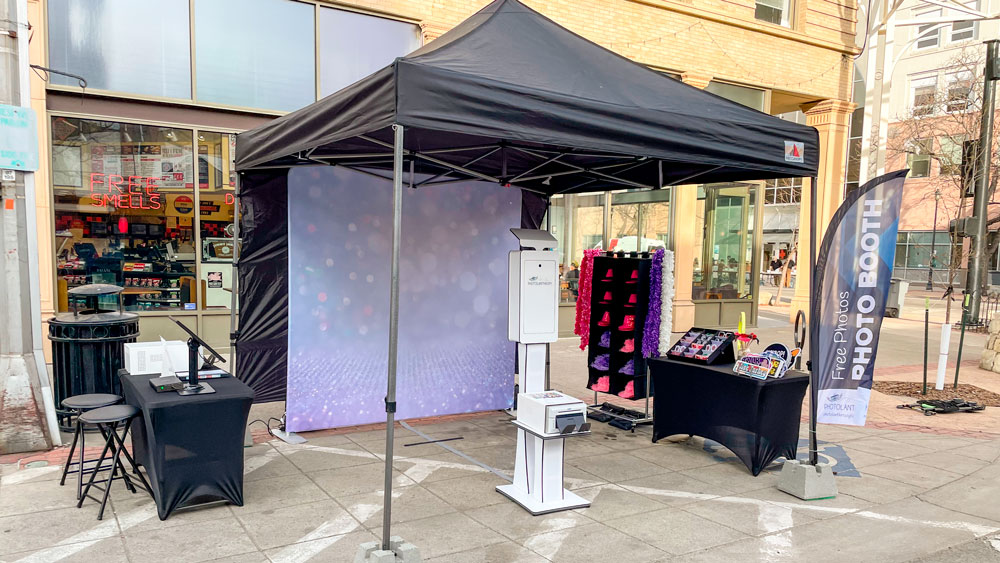 We require adequate shelter for outdoor events (e.g., garage, covered porch). The shelter must be at least 9'x9'x9, with an 8.5′ clearance for the backdrop. The booth should be placed on solid and level ground, protected from wind, weather, and direct sunlight, and within 15 feet of a power outlet. If the venue does not have adequate power or shelter, we will provide a 10'x10'x10' canopy tent and/or power generator for a $25 fee.